I've been using four of the products from the Beautiful Textures line for several months now. They have been a reliable, inexpensive staple in my hair care arsenal.
First up, the tangle taming moisturizing shampoo.
Enriched with Aloe Vera, Coconut, Olive, Soy, Argan Oil, Shea and Mango Butter, it smells amazing! It's moisturizing and de-tangling abilities are a 6 on a scale of 1-10 for me.
My hair tends to be porous and dry, so for my hair needs, I do not use this every time I shampoo, but rotate it with other shampoos or co-wash. I used to water down my shampoos with Evian and Grapeseed oil. I have not been doing this since earlier in the year, but with the colder, winter months coming in, I will probably start again. The product line suggest adding
a small amount of Rapid Repair Curly Conditioner to the Tangle Taming Shampoo in the palm of your hand, mix together. I've never tried this, so I will give it a try and see how it stacks up.
The Rapid Repair Curly Conditioner is basically the same product as the Leave-In Tangle Taming Conditioner except thicker, therefore better to use as a deep conditioner. Ingredients include:
Aloe Vera, Coconut, Olive, Soy, Argan Oil, Shea and Mango Butter. This product also smells wonderful, like mango, and for my hair is best used as a 30 minutes with conditioning cap, covered by a heat cap;cooled then rinsed. I've found when I left it on overnight, it made my hair feel a little dry and protein overload-ish. Product touts benefits such as to r
estore hair's natural moisture balance, c
ontrol damage from transitioning, heat, and color treated hair, and r
estore elasticity to prevent breakage. This can also be used as a leave in in lieu of the more liquid tangle taming leave-in conditioner. I prefer the latter for my hair, but some might do better with this one.
I've had my best experience from this line with The Tangle Taming Leave-in Conditioner. I used this pretty much daily after re-wetting my hair with water as a daily moisturizer. It also is great for laying down my unruly edges! It sinks into my hair and doesn't sit on the surface or dry my hair out once the water evaporates. I always have a bottle in my closet and have even turned my Mom on to it and have taken a small bottle to my Grandma!
I also purchased a bottle of the Shine & Silken Growth Oil the first time I purchased the other products. It is much smaller than the other bottles, 6 oz., but that is typical for oils. I've added it to my henna mix and to deep conditioner and to pre-poo treatments. It also smells fantastic, but is a little heavy for my hair to use as a leave-in. I would recommend it for someone who sometimes blow dries and flat irons.
For additional heat protection and lighter feel, add a few drops of Curly to Straight Silkener to the Shine & Silken Oil. mix together in the palm of hand and apply. From other reviews I've read, it's a pretty good
heat protection
and finishes with
a nice high gloss shine with flat ironed hair.
On a lighter note, because you know how I love to clown. LOL! Check out the website "instructional videos" complete with a "funky base line" music in the background. Because nothing says good hair care like a funky base line. :-0
I kept waiting for some visuals......that never came. Yes, that's right, the instructional videos are all VERBAL!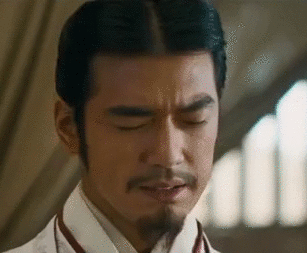 I guess for those who can't read. At any rate, Beautiful Textures staff, if you are reading this, you might want to do that whole thing over with someone ACTUALLY DOING what the lady on the instruction video is talking about.